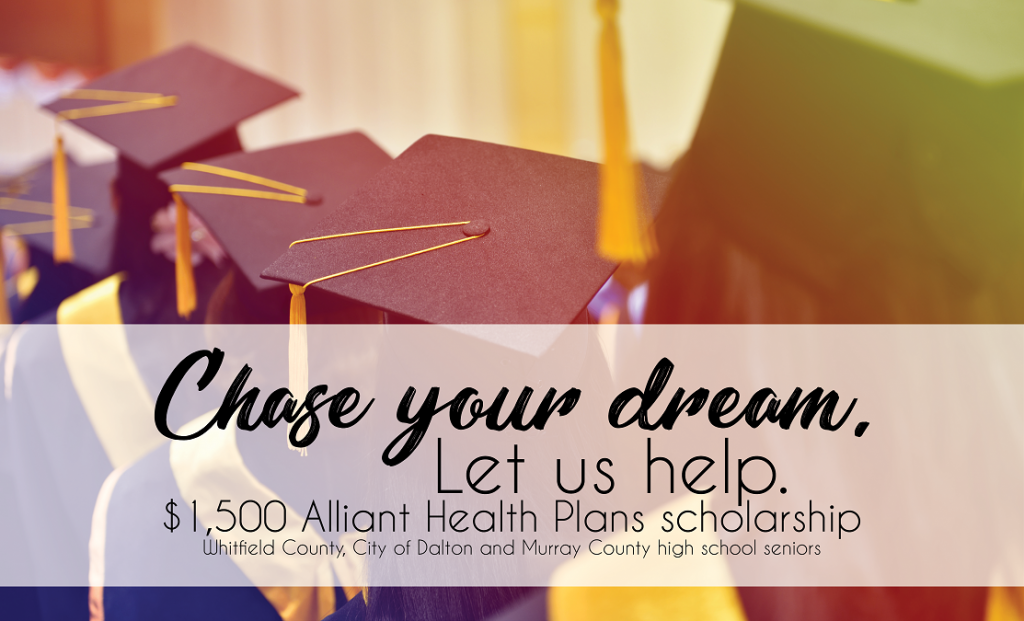 WELCOME, MEMBERS
The 2018 Alliant Health Plans Scholarship Application is now available.  Alliant Health Plans will award up to seven $1,500 scholarships to Whitfield County, City of Dalton and Murray County High School Seniors, who will be attending an accredited two- or four-year college, university or vocational-technical school for the 2018-19 academic year. Completed applications must be submitted by April 6, 2018.
New for 2018, you can add dental benefits to your Individual plan through Alliant's partnership with Dominion National, a leading dental insurer and administrator of dental and vision benefits. Dominion provides access to over 9,000 dentist listings in Georgia and over 290,000 dentist listings nationally. 
Customer Service is available Monday – Friday, 9 a.m. – 5 p.m. EST, Toll free (TTY/TDD) (800) 811-4793.