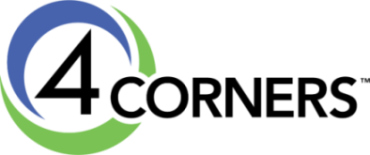 What is a Level-Funded Plan?
---
A level-funded plan may be a solution for an employer who is not yet ready to take on a self-funded health plan.
A balance between the self-funded and fully insured option, level funded plans provide employers:
• Leverage the administrative services and expertise of a fully insured plan
• Cost savings opportunity – refunds if claims are below the projected level
• Stop loss protection when claims exceed projections
Why Are Level-Funded Plan Successful?
 Variety of Plan Designs
– Choose the plan(s) that best fit your employees' needs.
Detailed Reporting
– Real-time tracking of claims spending.
– Adjust plan designs based on reported trends.
Predictable Payments
– The total monthly cost covers claims and fees.
Stop Loss Insurance
– When the employer buys Stop Loss Insurance, reimbursements are made for
claims that exceed projections. This provides the employer with protection
from catastrophic claims.
Savings Opportunity
– If total annual claims are less than projected, the employer enjoys the savings
through a refund.
Fully Insured vs
Level-Funded Savings
Fully Insured = Nonrefundable Premium
Level-Funded = Opportunity for savings
if claims are below the projected level
Total Cost:
Level-Funded Plan =
Fixed costs + Claims
amount less than stop
loss reimbursements
What Influences the Maximum
Cost of a Level-Funded Plan?
Actual Claims Payments
Stop Loss Premiums
Service and Administrative Fees
Dual Networking: The Alliant Network & PHCS Wrap Network
---
We have one of the highest credentialing standards for doctors and facilities
The Alliant Network: Alliant is a local network available to providers in Georgia, along with select providers in
Tennessee and Alabama.
PHCS Wrap Network: This network gives the opportunity to expand member access to doctors, hospitals, and other medical facilities if the Alliant network does not have those providers. PHCS is a national network with over 500,000 providers.
How is a Network Assigned?
Subscribers (and all dependents) are assigned a network-based upon their residential address.
Subscribers who reside within the Alliant Network Area are assigned the Alliant Only network.
Subscribers who reside outside the Alliant Network Area are assigned the PHCS Primary network; this assignment does not provide access to the Alliant network.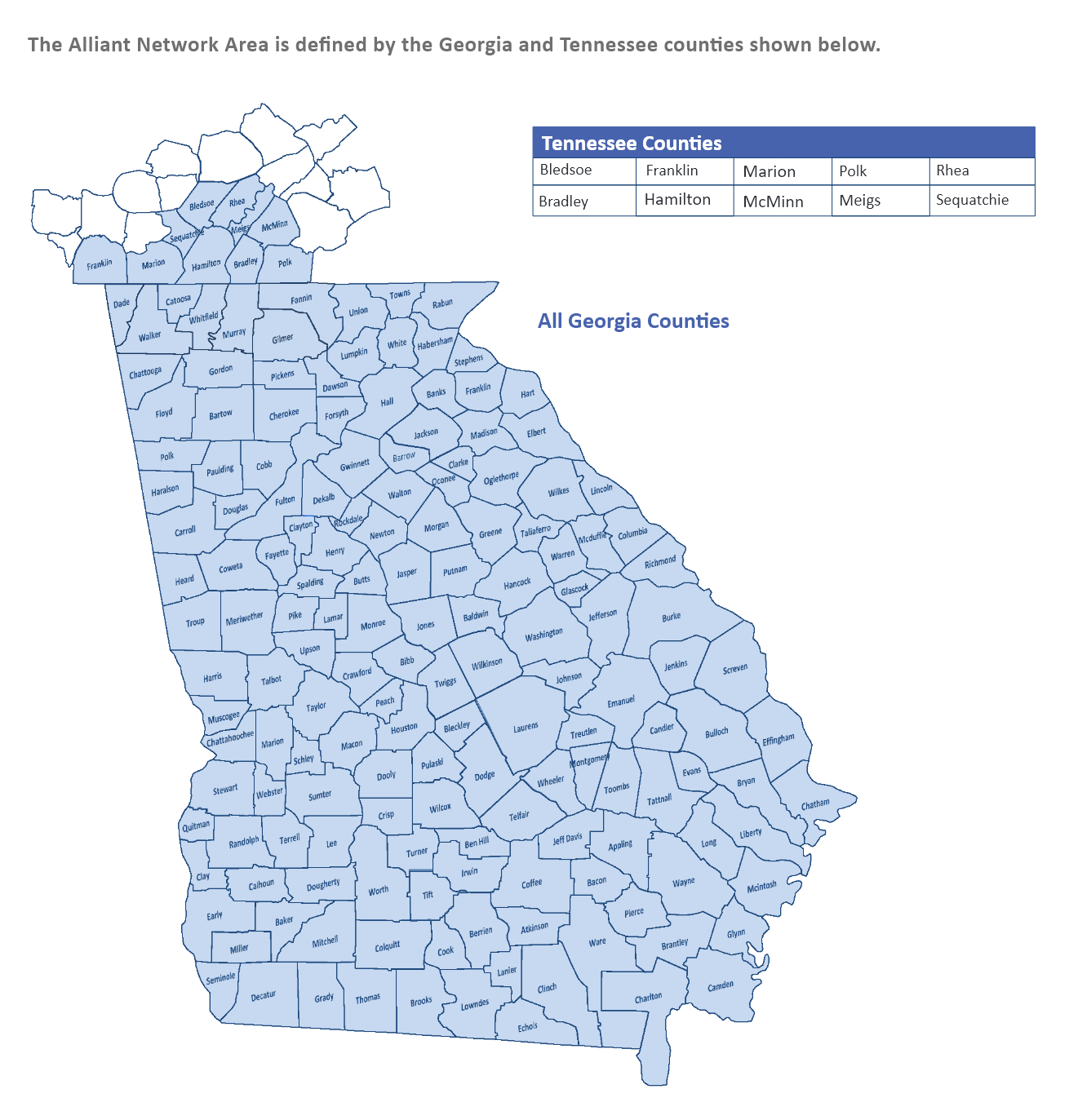 The Alliant Advantage
---
We handle all administrative services associated with a self-funded health plan. This includes employee
enrollment, claims management and reporting.
We provide all the plan materials, documents and communication for your employees.
We dedicate Account Executives and Client Services teams to provide you with the attention and
knowledge you need to manage your plan.
Copyright 2023. Alliant Health Plans, Inc.