Welcome to Alliant Health Plans!
You have been auto enrolled with Alliant Health Plans because your previous plan is no longer available in your area. 
If you are satisfied with the plan HealthCare.gov has assigned to you, we welcome you as a new Member and ask that you follow the activation process on this page. If you require the flexibility of In-Network and Out-of-Network provider coverage, you can change to an Alliant PPO health plan during Open Enrollment.
Shop for a different plan by clicking here or call Client Services at 866-403-2785. We're here to make sure you continue to have the right benefits and coverage!
We've got the network!
Alliant offers access to more than 21,000 local providers and facilities. Use our Find a Provider Tool to search Alliant's provider directory.
We have personalized plans!
Alliant provides a variety of plan designs to suit your needs. See all SoloCare Plans available in your area by clicking here.
We're competitively priced!
Alliant offers health plans that are wallet friendly.
I'm satisfied with my plan! What's Next?
The activation process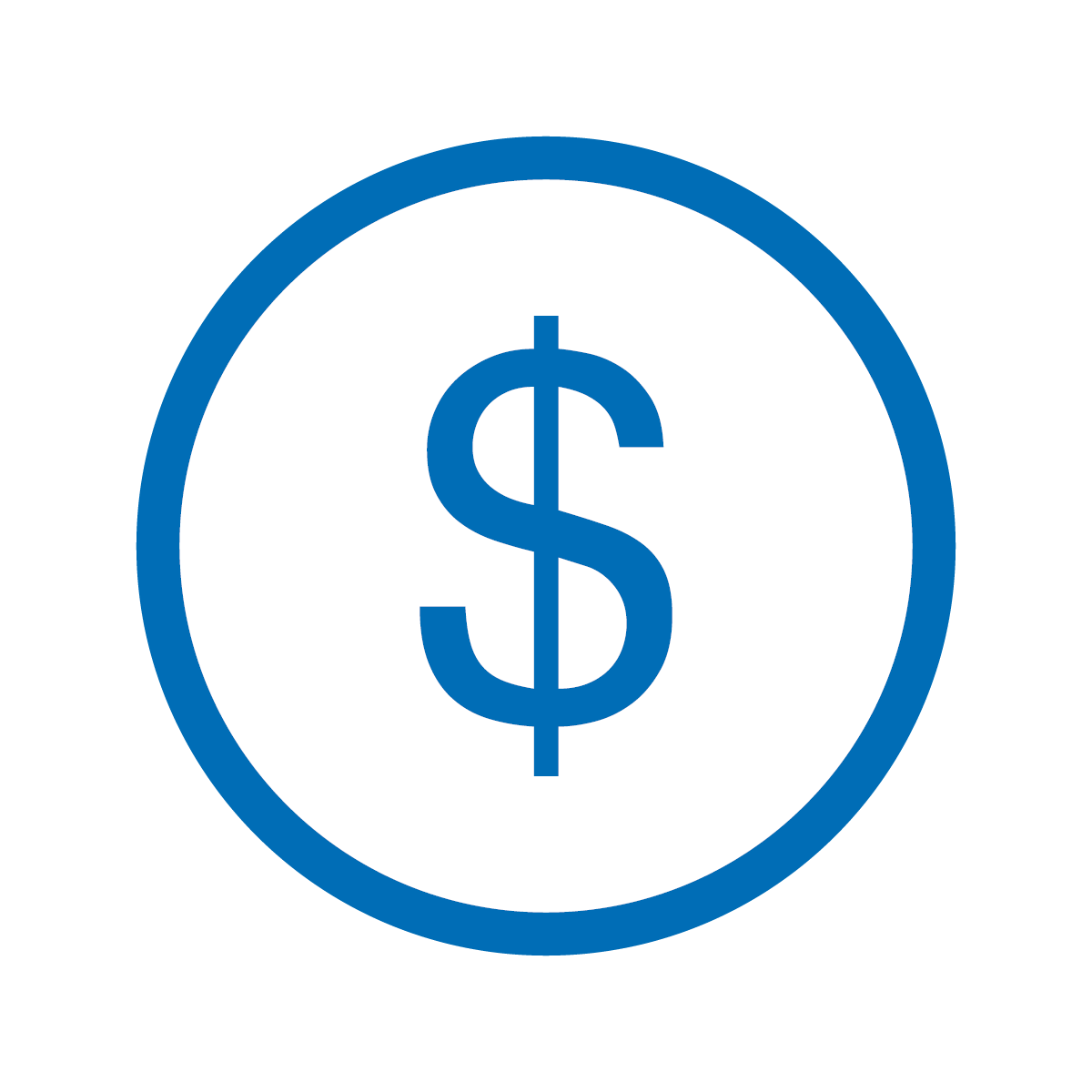 Pay First Month's Premium Here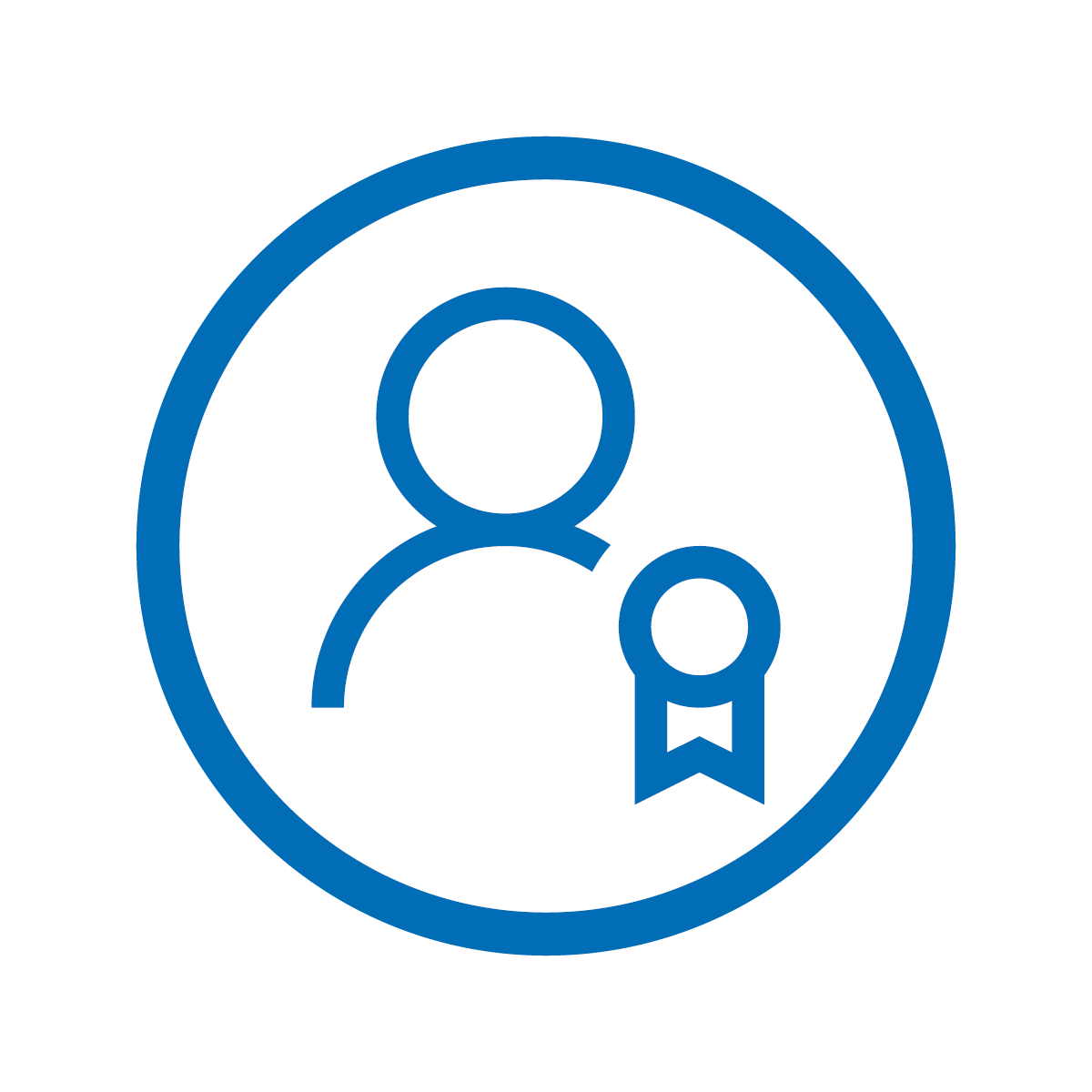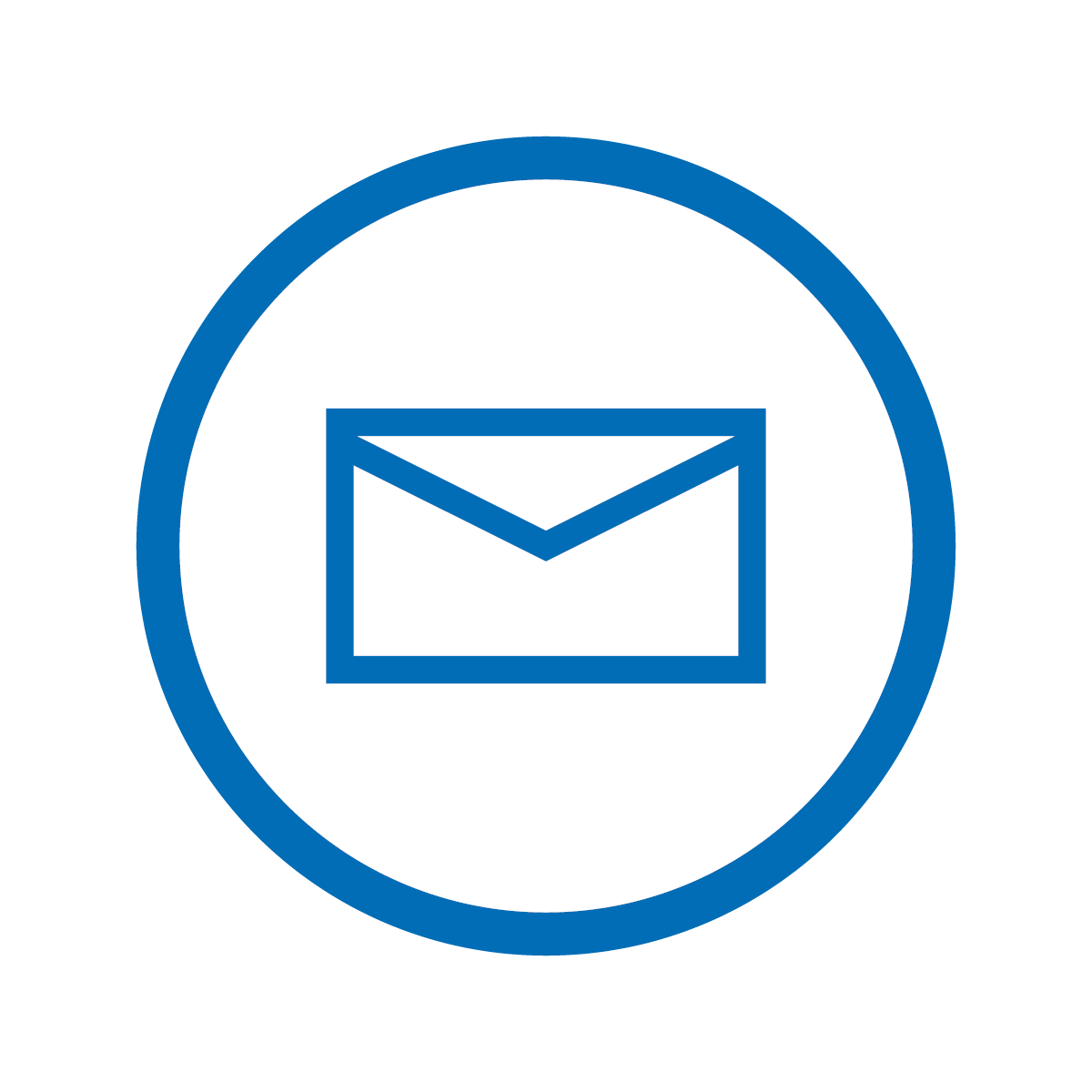 If you haven't activated your plan yet, you can find payment options below.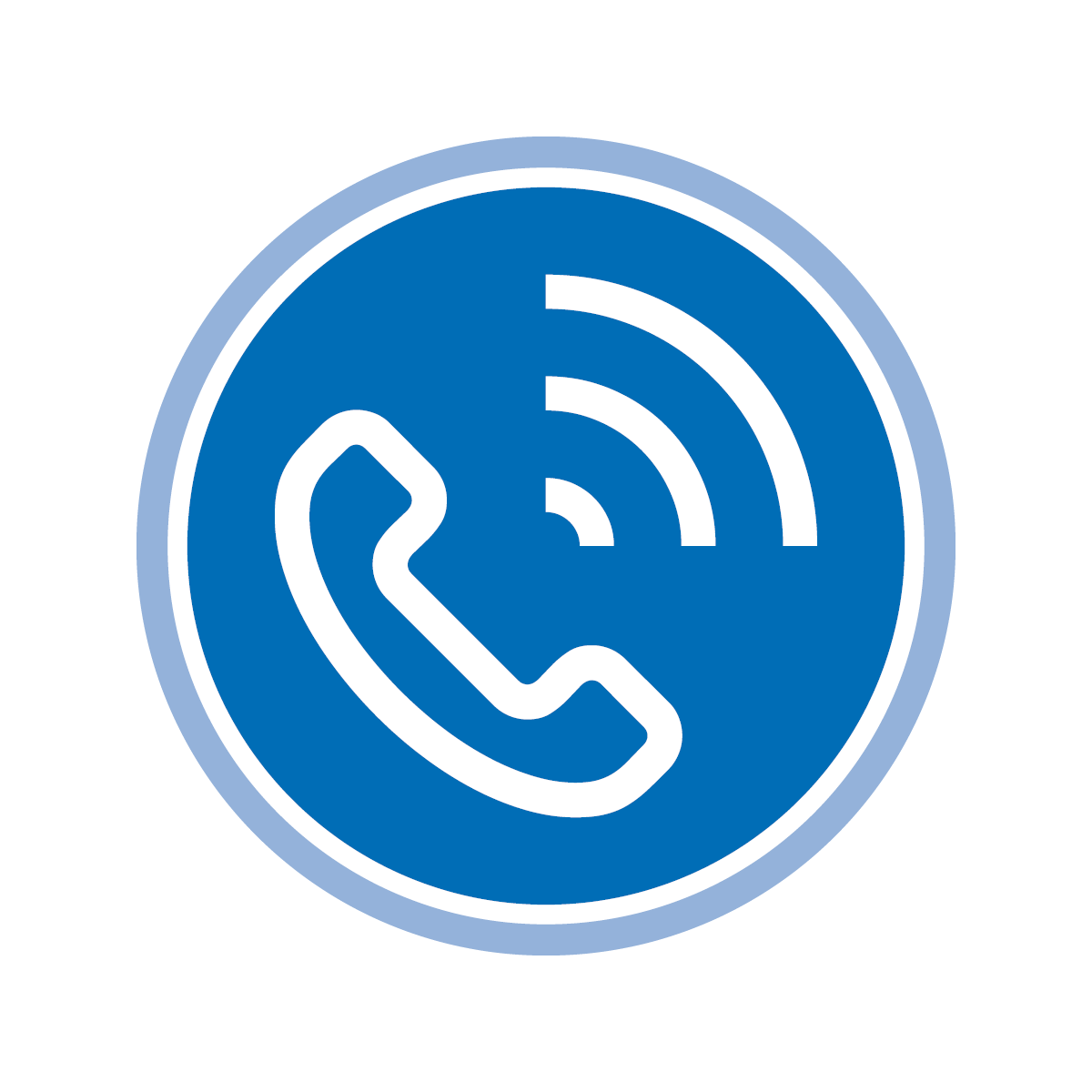 Get your Temporary ID Cards
Log into your account on the Member Portal

Under Resources, view your "Member ID Card"
Use your temporary ID Card with your providers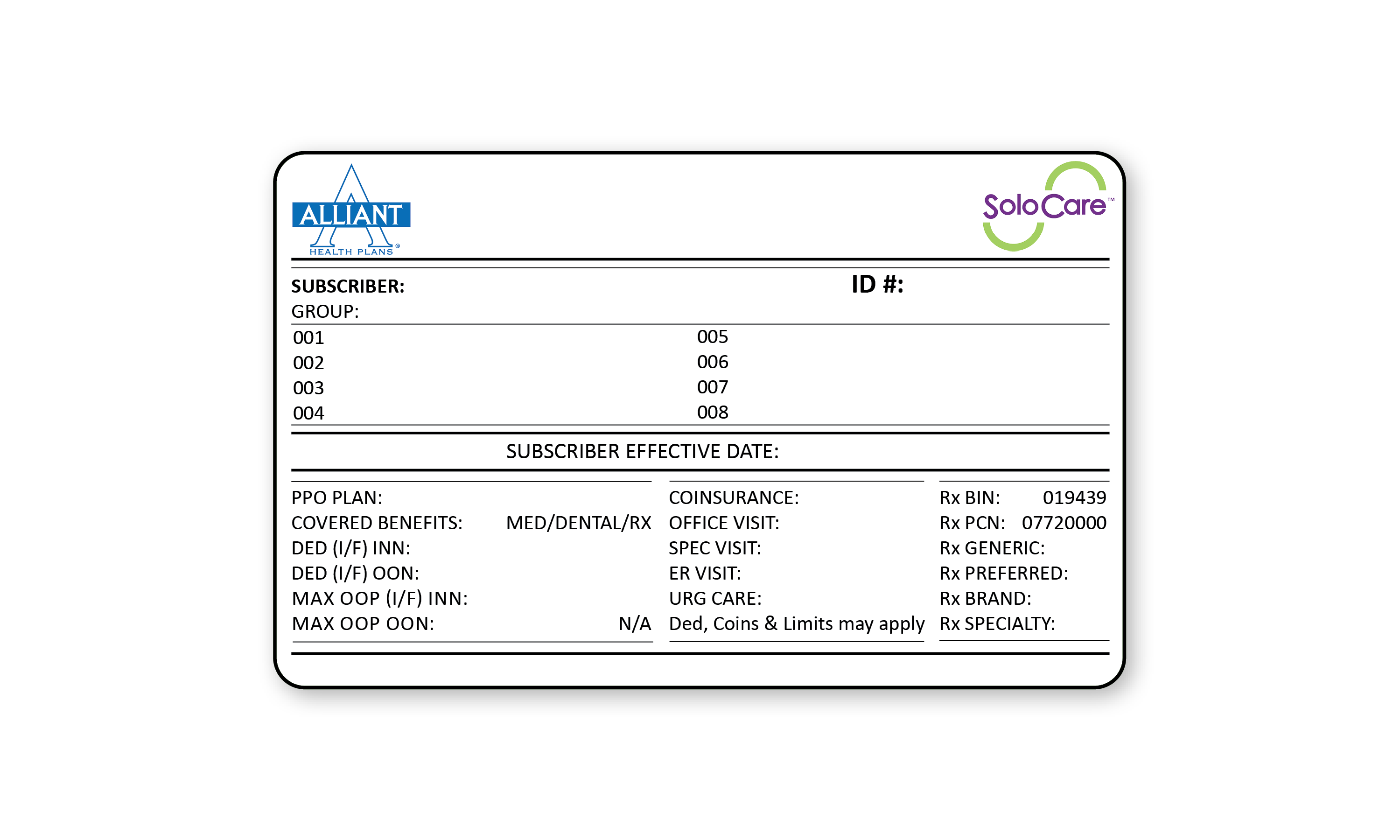 Helpful Tools
The Member Portal can be accessed on AlliantPlans.com or at
AlliantPlans.com is a go to resource!
Google Play or the App store. Pay your premium, see claims and more!
Setup automatic monthly payments by completing an Auto Pay
form located on the Members Forms and Documents page.
Do you have someone in your life who helps manage your
insurance? Please complete a PHI Form located on the
Members Forms and Documents Page to give them
permission to get information about your policy and claims.
Search for In-Network providers using the Find-A-Provider
search tool on the website.
Important Terms
Copayment
Your cost of the service being received. Copayments count toward the out-of-pocket maximum but not towards the deductible. Copayments are included in most of our plans.
Deductible
The amount you pay before any Alliant payment is applied. Deductibles are paid first, and then coinsurance is applied. There is a maximum dollar amount you would have to pay in any given calendar year.
Coinsurance
The portion where we share the covered costs with you. This amount is expressed as a percentage and is applied after the deductible is met (For example, Alliant pays 80% and you pay 20%).
Out-of-Pocket Maximum
The maximum amount of money you will pay out-of-pocket during a calendar year. It may include deductibles, copayments and coinsurance but is in addition to your
regular monthly premium. After you reach your out-of-pocket maximum, you would pay nothing for additional covered In-network medical expenses for the rest of the calendar year.
Premium
The total amount you pay to obtain and keep your health insurance active.
In-Network Provider
A Physician, Skilled Nursing Facility, Hospice, Home Health Care Agency, other medical practitioner or provider of medical services and supplies, who is in the managed network for this specific plan or other closely managed specialty network, or who has a participation contract with Us.
Out-of-Network Provider
A Hospital, Physician, Skilled Nursing Facility, Hospice, Home Health Care Agency, other medical practitioner or provider of medical services and supplies, that does not have an In- Network Provider contract with Alliant.
Copyright 2023. Alliant Health Plans, Inc.