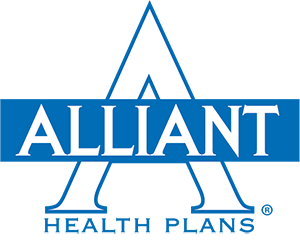 Better health begins here.
Now, the health plan that puts members first is even more affordable!
Thanks to the American Rescue Plan, quality coverage from Alliant Health Plans is even more affordable – so, you could pay less for better coverage. Plus, this year, Alliant has NEW plan options and benefits.
Simply fill out the form to download our FREE guide on how the American Rescue Plan has lowered health insurance rates. See how you could now get more for less!
Remember: you must act before December 15th to have coverage in place by January 1, 2022.
You could pay less for top-quality health insurance due to the American Rescue Plan.
The federal American Rescue Plan includes expanding the number of people who are eligible for a tax credit when purchasing individual and family health insurance coverage. Even if you weren't eligible before, you may be eligible now. That means you could get financial help to pay for a top-quality health plan like SoloCare from Alliant Health Plans.
Plus, our community-based health plans, founded by local doctors, now include even more:
NEW plans that include dental coverage – and select plans with dental and chiropractic coverage
3 FREE Primary Care Provider visits per year and no charge for preventive care
NEW health and wellness program where you earn incentives for improving your health
24-hour Nurse Advice Line
Statewide provider network – choose from a broad network of more than 22,000 doctors and hospitals
No waiting period for coverage of pre-existing conditions
Local customer service based right here in Georgia, including bilingual agents
Don't miss your opportunity to save!
Fill out the form above for more information or call an Alliant Health Insurance Advisor at
 706-250-8319, Monday – Friday, 9:00 am – 5:00 pm